October 2014 Newsletter
Partners' Introduction

Fall is officially here. In my household we've begun collecting colorful leaves and visited a farm showcasing a pumpkin larger than my preschooler. All things fantasy from football to Halloween make for lively conversation around our dinner table right now. And when I lay in savasana at the end of practice I'm daydreaming about snuggling into a warm hoodie on a brisk night (soon). This season is just brimming with spice and we have plenty of tricks and treats in the works at CHY.

Is handstand a yoga trick you'd like to build into your practice? Check out Stacey's pose of the month video for progressive tips on building and advancing a handstand practice. And just in case you need even more inspiration to flip upside down look no further than our student of the month. Traer began practicing yoga at 55 and at 72 continues to rock a steady headstand.

We also have a couple treats in the bag this season. Tara's delicious Tune In, Turn On, Bliss Out: Restorative Yoga Workshop is October 18th. CHY is excited to partner with DCanter for a Yoga + Wine Workshop on November 2nd. Although we had plenty of fun discussing a wine flight tasting during a class we will keep it to yoga first and wine tasting second.

The latest spicy topic is that beginning October 1, 2014 a 5.75% sales tax will be applied to fitness services held in health clubs or facilities for the purpose of physical exercise within the District of Columbia. This currently includes service purchases at Capitol Hill Yoga. We value each and every one of you in our CHY community and hope the tax doesn't keep you off your yoga mat.

Make it a great October,
Betsy & Stacey


---
Student of the Month


Traer Sunley





"When my mother was 55 years old she took up yoga and at 90 insisted she still was standing on her head. I noticed her energy and how effortlessly she moved through those decades and thought I should do yoga too. Then at age 55 the penny dropped and my life in yoga began..Sometimes I am told I don't look my age and I always smile and say: yoga."

Read More


---
Upcoming Workshops


Turn on your body's ability to relax and tune in as the stress and tension dissolves into blissful tranquility. Using soothing and deeply supported restorative yoga postures, this profoundly relaxing practice can shift your attitude, clear your mind, and heal your body. You will leave feeling completely revitalized and renewed. All levels welcome.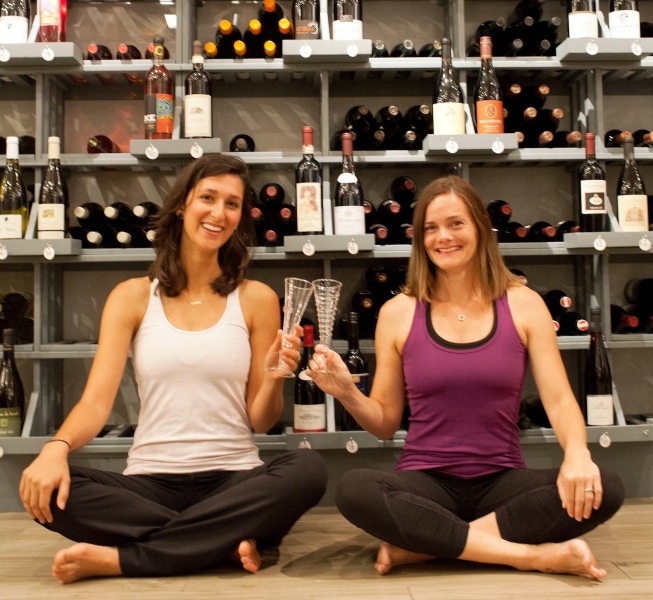 Enjoy an afternoon of yoga and wine tasting in our neighborhood. Biodynamic winemaking is a kindred spirit to yoga philosophies - lets learn more together! The journey will begin at Capitol Hill Yoga (641 Pennsylvania Ave. SE). Join Betsy Poos for 60 dynamic minutes of yogahour and relax with Joanna Andreae for 30 minutes of yoga nidra. And what better to enjoy your relaxed state than with a wine tasting from our friends at DCanter - a wine boutique! We will walk the few short blocks to DCanter's tasting room (545 8th St. SE) to learn about & taste several biodynamic wines.
---
Pose of the Month


Build Your Handstand Practice

Is handstand a yoga trick you'd like to build into your practice? Check out Stacey's pose of the month video for progressive tips on building and advancing a handstand practice.




Read More
---
General Announcements
Are you an active new mom or mom to be looking for a yoga class that uplifts your strength and confidence while offering the physical support and modifications you and baby need during this special time? Yogahour Moms packs all the power and play of yogahour within a class specifically designed to be safe and supportive for both prenatal and postnatal (6+ weeks post birth) women. Yogahour Moms is open to to everyone (including men) ready to sweat and smile alongside an awesome group of inspiring moms!
We see the real strength, increased flexibility, and stress relief a regular yoga practice has unearthed for so many CHY students, including ourselves. On the flip side we also know how difficult creating and sticking to a habit is…and so we created the #chychallenge as a jump to invigorate your yoga habit.


---